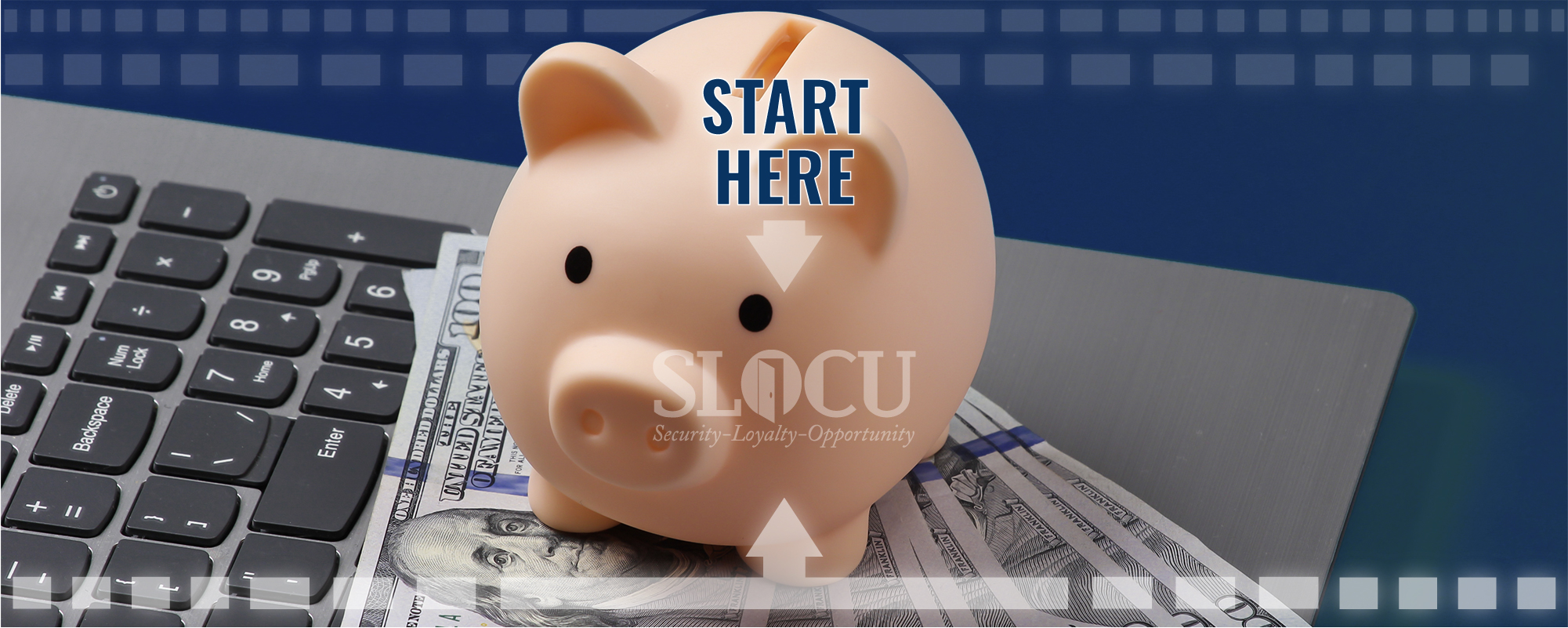 SLO Credit Union offers several different types of accounts – from club and checking accounts to certificate, IRA, and savings accounts. The Member Savings Account is the only required account for members. You must keep a minimum of $5.00 in your share account at all times. Your membership entitles you to open any of the other account types.
Share Accounts
Savings Rates

-

Effective Sunday, October 1, 2023

Account Type
APY
Minimum
Deposit
Minimum
Balance
SAVINGS
0.10%
$100
GROW WITH SLO YOUTH
5.10%
$1
GROW WITH SLO YOUTH
0.10%
$1,000
SHARE DRAFT ACCOUNT
0.10%
$0
HOLIDAY CLUB ACCT
0.10%
$100
Checking
Convenience and affordability without sacrificing quality, our checking account features:
First box of checks are FREE
Unlimited check writing
No per check charges
FREE Online Banking access
FREE Mastercard Debit Card
No minimum balance required.
Certificates
Maximize your savings with a Certificate Account – a great way to lock in a higher interest rate on your savings. Your money is deposited for a specific amount of time and in return, the Credit Union offers you a rate that is typically higher than a regular savings account. We currently offer certificates with terms of 6 through 60 months. Choose your term, earn consistent dividends, and reinvest to earn our highest dividend rates. The best thing about these accounts is that they require a deposit of only $100.
Certificate Rates

-

Effective Tuesday, December 5, 2023

| Certificate Term | APY | Minimum Deposit |
| --- | --- | --- |
| 7 MO. IRA CERTIFCATE SPECIAL | 5.10% | $100 |
| 7 MO. CERTIFICATE SPECIAL | 4.84% | $100 |
| 6 MONTH IRA CERTIFICATE | 2.02% | $100 |
| 12 MONTH IRA CERTIFICATE | 2.02% | $100 |
| 24 MONTH IRA CERTIFICATE | 2.02% | $100 |
| 6 MONTH CERTIFICATE | 2.02% | $100 |
| 12 MONTH CERTIFICATE | 2.02% | $100 |
| 24 MONTH CERTIFICATE | 2.02% | $100 |